CeRDI Approach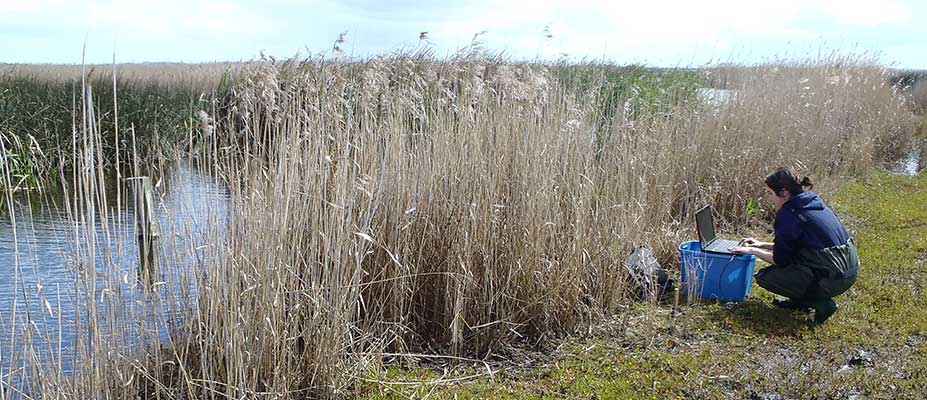 CeRDI applies eResearch and the development of innovative digital solutions to bridge the gap between academic research and government, industry and community needs.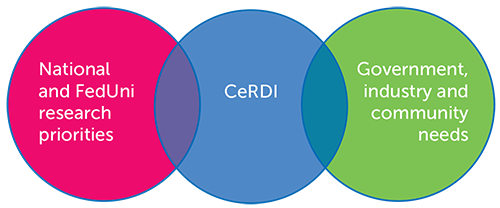 The key principles underlying the spatial knowledge systems for CeRDI and FedUni are listed below:
Ensuring end-user tools and applications are fast, intuitive and easy-to-use.
Making sure that applications work seamlessly across a variety of platforms, operating systems and browsers to the extent possible.
Use of open-source and standards compliant software and technologies, wherever possible.
Building upon existing collaborative software initiatives and contributing enhancements/tools back to the community.
Ensuring the flexibility of the developed system to consume data from a variety of sources so as not to interfere with existing provider work practices.
Use of software based in the cloud: no end-user requirement for software, updates, computation power or plug-ins.
The CeRDI technical team adopts best practices for web development to ensure systems are responsive and accessible to the needs of users. The CeRDI technical team has extensive training and educational qualifications, capabilities and industry experience to ensure optimal project outputs, delivering scalable, and customised applications to meet the unique requirements of project partners.
CeRDI adopts an agile path for software and spatial knowledge systems development. Rapid prototypes of products are developed in conjunction with project partners, stakeholders and researchers to ensure their technical requirements are met at each development stage.
The cross-disciplinary nature of the CeRDI team means that the centre has capacity to undertake three distinct types of research. These are: Data Discovery, Technological Innovation, and Longitudinal Impact.