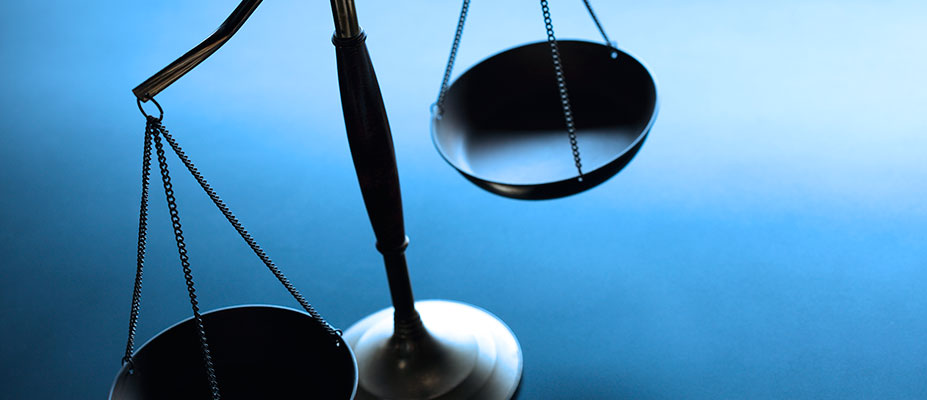 Family Violence data portal to improve Central Highlands response - Data Press Project
Family violence affects households across all socioeconomic, age and demographic groups. In 2016-17 2.5% of Victoria's family violence incidents occurred in the Ballarat area.
Federation University is working with key organisations in Ballarat and the Central Highlands on a regional family violence initiative, culminating in the development of a regional family violence spatial data portal.

Background
Known as the Data Press Project, Federation University is collaborating with the Central Highlands Integrated Family Violence Committee (CHIFVC) and Ballarat Health Services on the development of a regional family violence spatial data portal.
Funded by the RE Ross Trust, the project will enable development of a portal for improving the way local family violence data is collected, shared, and analysed amongst social and health services providers across the central highlands region. The project will engage agencies working around family violence including primary prevention, first responders, treatment and recovery staff from organisations spanning social support services, health services, legal and educational organisations.
Ballarat Health Services is a lead partner through the Strengthening Hospitals Response to Family Violence Initiative (SHRFV), integrating six regional health care providers who are supported SHRFV partners.
The Central Highlands Integrated Family Violence Committee, established in 2006 through the State Government's reforms of the family violence service sector, brings a diverse membership comprising thirteen regional health and social services agencies.
Outcomes
The Data Press Project is distributed across three stages from partnership development to establishing the spatial data portal in 2019 (phase 1) and the implementation of data linkages for the portal (phase 2).
Innovation
The Data Press Project aims to improve analysis for the sector and the communities affected by family violence. This is the first time such an initiative has been undertaken in Victoria. The spatial portal will map the demands placed on the sector providing community profiles comprising data associated with the service needs, causality, and impacts of family violence. It is anticipated that the portal will facilitate improved operational and strategic decision-making that is grounded in the data and evidence.
Technical Features
Specialised technical infrastructure will be deployed to federate data from disparate sources into a single web portal, making data discoverable and can be used to guide planning, service coordination and client centred approaches.
The portal will comprise the following features:
Comprehensive, de-identified family violence data outlining the demand on family violence services in Central Highlands and identification of service system gaps.
Collation of aggregated client outcomes to inform service improvement and evaluation
Capturing de-identified data to enable the tracking of families and children through the service system with a particular focus on repeat-referrals
Inclusion of hospital data and publicly accessible data from the following agencies: Crime Statistics Agency, Victorian Population Health Survey, and Australian Bureau of Statistics Personal Safety Survey. Other data sets as identified by key stakeholders
A resource library containing relevant project documents
The portal will be developed to enable CHIFVC members to contribute data directly to the portal. Overtime reports will be extracted directly, reducing the need for manual collection and collation of reports. Manual collation of data reports will cease at the completion of phase 1.
Approach
The Royal Commission into Family Violence highlighted the need for improved data collection. Various recommendation from the Commission endorsed improved data collection, systems, and processes within organisations, including improvements to state-wide processes.
The Data Press Project is improving data collection and analysis locally and will help to improve understanding of service user characteristics e.g., LGBTIQA+, cultural background, mental health.
The approach undertaken for this project has been successfully applied by CeRDI in other projects in the health sector, as well as in natural resource management and agriculture.
This project represents the first time that this approach has been adopted and used in the Victorian Family Violence Sector. This project is focussed on data challenges which are systemic across Victoria. The data portal to be established through this project has the potential to be scalable and transferable to other regions.
NEWS

A major project milestone associated with the DataPRESS project has culminated in the development of a regional family violence data portal... Continue reading...

---

In a Victorian first, a partnership of family violence services is working together on a method to analyse data that will give them an accurate picture of the impact of family violence and the use of services in their region. Continue reading...

---

CeRDI is working with service providers from across the Central Highlands region to develop a regional family violence spatial portal.... Continue reading...