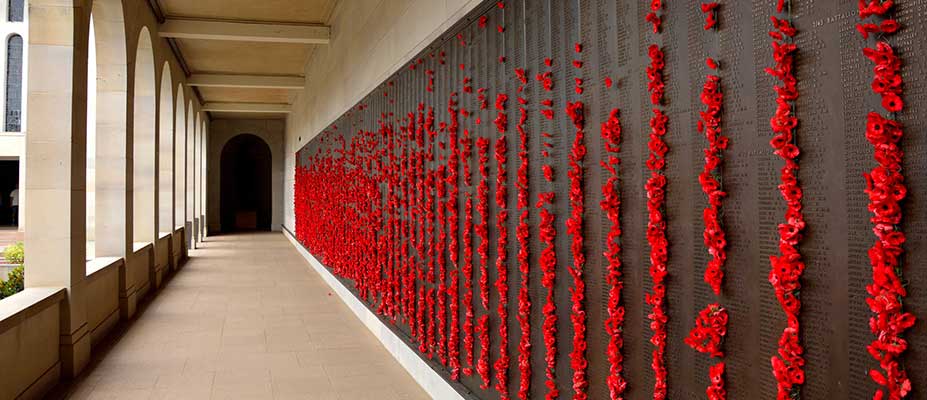 Virtual Honour Roll
CeRDI is collaborating on a project with the Ballarat Returned Services League (Ballarat RSL)

to establish a virtual Honour Roll to record the men and women from Ballarat and surrounding districts that enlisted during World War II.

Background
Until now, the names of Ballarat residents who served in World War II were only available as a hard copy. The development of the virtual honour roll allows family members of the service personnel and other members of the public to access details about those that served, including the service number, name, rank and branch of service, and enlistment dates.
With the assistance of the Department of Veteran's affairs, over 14,500 veteran records have been obtained from locations within 30km of Ballarat, including both veterans who were born in the region, or lived in the region at time of enlistment.
Funded by the Australian Government Department of Veteran's Affairs through the Commemorative Grants program, this project provides public access to information about residents who served during World War II.
Outcomes
This project contributes new insights about the significant contribution that this region's men and women made during World War II. The project involved close liaison with Ballarat RSL, with data sourced from the Shrine of Remembrance and the Department of Veterans' Affairs.
Technical Features
CeRDI developed the web platform to host the honour board data which is embedded within the existing Ballarat RSL website. Key functionality for the website includes an information display with search functions (name, location, unit, date), and the facility for user contributions (text, images).
The website includes a feature allowing visitors to place of a virtual poppy against names on the Honour Roll.
NEWS

A collaboration between the Ballarat RSL and CeRDI has culminated in the establishment of a virtual Honour Roll.... Continue reading...

---

CeRDI has commenced a project with the Ballarat RSL to establish a virtual Honour Roll.... Continue reading...
PARTNERS