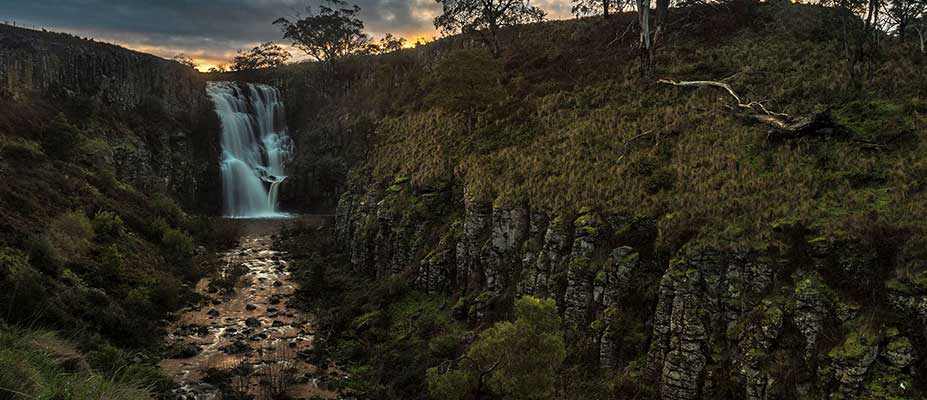 Discover the Living Moorabool: Corangamite CMA
CeRDI and the Corangamite Catchment Management Authority (CCMA) have been collaborating on the Rivers 2040 Moorabool project, culminating in the launch of the Discover the Living Moorabool website (http://www.ccmaknowledgebase.vic.gov.au/moorabool/

)
Background
The Moorabool River project is an initiative of the CCMA and part of the Victorian State Government Rivers 2040 project. The Moorabool River project aims to enhance and protect the Moorabool River through activities that include revegetation, weed control, and fencing to exclude stock around the riverbanks and removing barriers to fish and platypus movement upstream.
Complementary to this project is the development of the Discover the Living Moorabool website, an initiative between the CCMA and CeRDI, which was launched in September 2017. The website promotes the indigenous heritage and natural resources of the river and surrounding regions. The public can access information about places of interest relating to cultural heritage and recreational sites. Linkages have also been established to complementary river monitoring activities being conducted by citizen scientists as part of Waterwatch (www.waterwatch.org.au

). Waterwatch is another initiative which is supported by CeRDI researchers and technologists.
Technical Features
Discover the Living Moorabool is generating interest for similar initiatives for other regions and waterways active in supporting the State government Rivers2040 initiative.
Approach
The Discover the Living Moorabool project was led by CeRDI's Andrew MacLeod, together with Sudeera Abeywickrema, Birgita Hansen and Scott Limmer. Involvement in this project further extends the ongoing partnership between CeRDI and the CCMA. Other successful projects completed through this partnership include the award-winning Soil Health Knowledge Base (www.cerdi.edu.au/CorangamiteSoilHealthKnowledgeBase) and the Corangamite Natural Resource Management Portal (NRM Portal; www.cerdi.edu.au/NRMPortal)
VIDEOS

Water for the environment: It's all about the timing (2:20)
NEWS

CeRDI and the Corangamite Catchment Management Authority (CCMA) have been collaborating on the Rivers 2040 Moorabool River project, culminating in the launch of the Discover the Living Moorabool Continue reading...