About CeRDI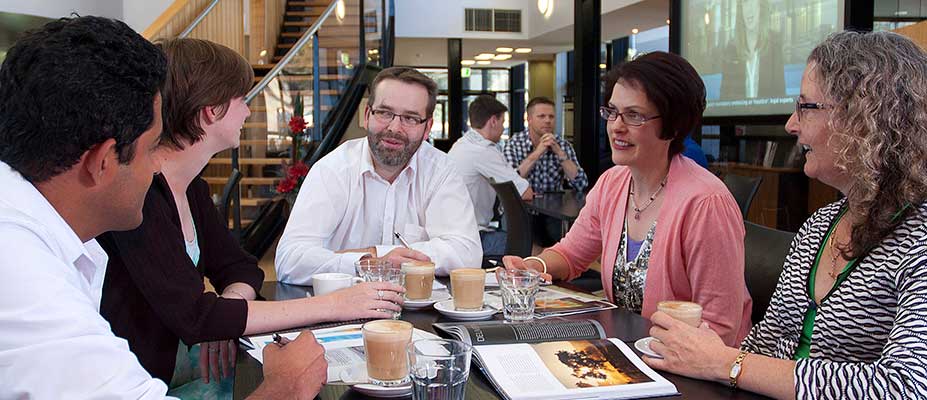 The Centre for eResearch and Digital Innovation (CeRDI) is located within the Office of the Deputy Vice Chancellor (Research and Innovation).
CeRDI focuses on multidisciplinary research in the application of advanced information and communications technology (ICT) to bring about digital transformations and practice change, together with enhancements in effectiveness and productivity in industry, government and academia.
CeRDI has a growing reputation for:
the application of ICT and the development of innovative, world-class knowledge management systems;
significantly advancing the digital literacy and knowledge management capabilities of partner organisations;
fostering partnerships for the development and implementation of eResearch with industry, government and academia; and
measuring the impact of eResearch and digital innovation through longitudinal research.
CeRDI is outcomes-focused - committed to building capacity and engagement with partner organisations and to ensuring the uptake of technologies benefits and support research partners, their staff and stakeholders, including the broader community.
CeRDI delivers world-class innovations in technology by anticipating new technology directions and opportunities based on insights from research and partner engagement. These innovations generate beneficial partner outcomes and attract sustained research investment.
CeRDI anticipates new technology directions and opportunities

Significant effort has been directed towards extending CeRDI's spatial technology capabilities through projects in agriculture, climate adaptation, emergency planning, health, heritage and culture, natural resource management and regional development.
CeRDI's research approach is characterised by the following attributes.
Partner engagement - listening skills and the ability to translate information from partners into projects with outcomes that stakeholder's value. CeRDI has a reputation for consistency, reliability, timeliness, credibility and excellence.
Fostering long-term partnerships - sustaining them beyond the period of initial grant funding (many partnerships continue for more than 10 years) and undertaking practical and applied research that deliver on outcomes.
A multidisciplinary team comprised of researchers with specific discipline expertise, technical and support staff - an essential driver for innovation, knowledge and technology transfer.
A diverse portfolio - stretching across a range of disciplines, with a multiplicity of organisations contributing to overall financial sustainability.
Prioritising a high level of co-creation - through close linkages and engagement with staff from partner organisations including researchers, government, industry and community, which catalyses knowledge mobilisation and ensures beneficial outcomes for partner organisations.
Continuous innovation - in knowledge management, publishing, spatial mapping and participatory geographical information systems.
A leader in eResearch and spatial innovation - adding value to areas of Federation University research strength, aligned with the national eResearch framework and the National Strategic Research Priorities.