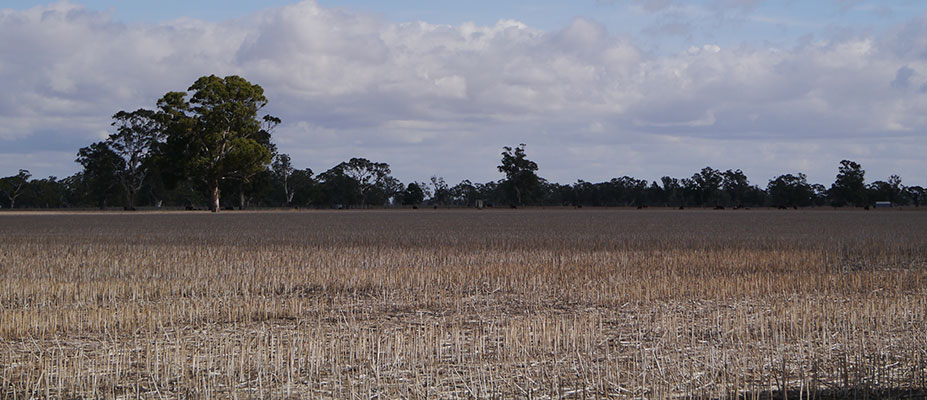 Soil Sampling Research with Glenelg-Hopkins Catchment Management Authority
This project has supported the establishment of a soil monitoring network for the Glenelg-Hopkins Catchment Management Authority (GHCMA) region. The project is being conducted by Dr Nathan Robinson, senior research fellow in CeRDI, in collaboration with Southern Farming Systems (SFS) for the GHCMA.
This project commenced in 2018 with sampling undertaken by Southern Farming Systems and is contributing to the delivery of natural resources management for key environmental and sustainable agriculture priorities and is part of the implementation plan of the National Landcare Phase Two, Regional Land Partnerships program.
A key feature of the project is the implementation of the Soils4Farms partnership to help farmers improve and protect their soil.
Background
One hundred soil monitoring sites were established in the GHCMA region. Various sample depths were tested, including composite samples that adhere to the national soil carbon research programme methodologies. Each site was chosen in consultation with the farmer and where there is likely to be no contamination effects from factors such as fertiliser dumps, stock camps or water troughs.
The selection of sites for the region was based upon key selection criteria including different soils, climatic zones and land uses for the region; and the potential to incorporate legacy soil monitoring sites and projects as benchmark sites for the region in this project.
New insights into the spatial and temporal trends of soil properties and links to management and farming systems will be derived from the establishment of these monitoring sites.
Outcomes
The primary focus for the project is to manage soil acidity – a national and regional priority – with a focus on supporting farmers. A series of soil monitoring sites will be established to enable benchmarking of soil condition with resampling to assess change in 2023.
Innovation
A key innovation of this project is the implementation of a state-wide grid to stratify the establishment of a soil monitoring network. This grid will enable farmers, researchers, and government agencies to benchmark and compare different soil data analyses against the newly established soil monitoring sites.
Approach
This project includes a stepped approach that will deliver a report of all soil monitoring sites described and analysed for phase 1 sampling. Key steps include:
Describing soil profiles according to National Soil and Land Survey protocols.
Archive soil samples for future analytical purposes.
Write all soil profile descriptions according to pre-defined presentation standards. This will be determined in consultation with the GHCMA.
Capture all profile data into a pre-defined standard spreadsheet for upload into a soil health knowledge base.
Complete a technical report, published under Creative Commons, detailing the 100 soil monitoring sites for the project.
Future Directions
Future work will include establishing a soil health knowledge base for the GHCMA to enable the sharing of soil data and information, online. In 2023, soil monitoring sites will be resampled to establish if any trends and changes in soil condition have occurred.

For further information:
TEAM MEMBERS
RESEARCH OUTPUT

Key research outputs are anticipated in 2023 including understanding trends in soil condition for the GHCMA region.
NEWS

CeRDI is working with Glenelg-Hopkins CMA to support the delivery of natural resources management for environmental agriculture priorities.... Continue reading...