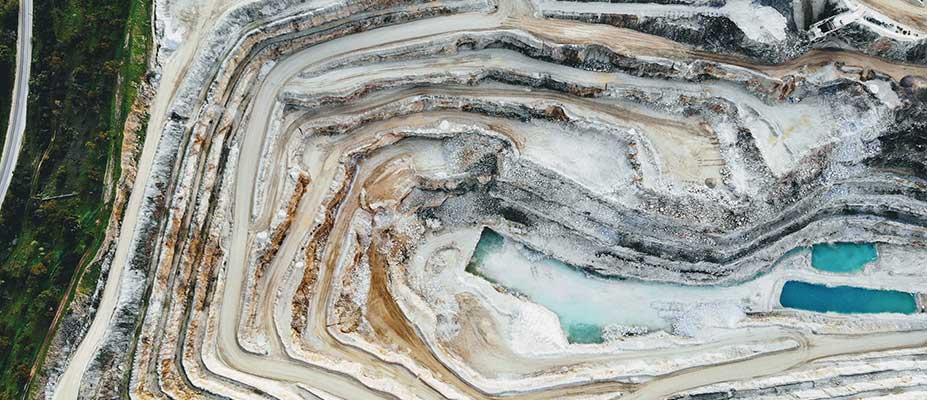 Mine Rehabilitation Trials Online
The Mine Rehabilitation Trials Online (MRTO) project was established to pilot agreed data stewardship and governance frameworks, providing a platform for sharing Australian mine rehabilitation trials data and information from both private and public sources.
Background
The MRTO is a foundational project of the Cooperative Research Centre for Transformations in Mining Economies (CRC TiME). Led by CeRDI's Associate Professor Peter Dahlhaus and Dr Patrick Bonney in collaboration with Dr David Lemon from CSIRO, the project commenced in 2021 and involved sourcing mine rehabilitation knowledge and data from CRC TiME participants, and the broader mine rehabilitation industry. Data and information collected as part of this research included rehabilitation trials and demonstrations, remediation practices, hazard management, landform management, water management, and air quality management. Stakeholder consultations were an integral feature of the research design.
The MRTO was one of 22 projects funded by the Cooperative Research Centre for Transformations in Mining Economies (CRC TiME).
Approach
The success of MRTO was dependent on the development of a social and technical architecture that enabled an accepted and trusted platform for data sharing. In addition, CRC TiME stakeholders and the broader mining industry needed to see value in the project. To address these issues, the project involved a social research component to explore and document use-cases that provide a value proposition for the establishment of a CRC TiME knowledge management system for mine rehabilitation trials. It also involves the development of a pilot data management portal to test the potential to federate data from disparate sources for the two case studies (Pilbara and Latrobe Valley) and work through the potential barriers and benefits with the project participants. Finally, David Lemon (CSIRO) led the development of an architectural framework (covering social, information and technical elements) and guidelines for suitable data governance and stewardship.
Future Directions
Federation University looks forward to exploring the next phase of MRTO with the CRC TiME.
Research Outcomes
The social research found that sharing knowledge, learnings and data across the mining sector could have many important benefits for the sector, including for transparency, knowledge discovery, efficiency and improved stakeholder relationships. However, data sharing was found to not be a widespread activity, and several obstacles will need to be overcome for the mining sector to realise the potential of harnessing collective information assets. These include various technical (i.e. data not collected, lack of metadata), motivational (i.e. no incentives), economic (i.e. potential economic damage), political (i.e. lack of trust, enabling guidelines), legal (i.e. ownership and IP issues) and ethical barriers (i.e. lack of reciprocity).
A report from this research was prepared for CRC TiME.
NEWS

The Mine Rehabilitation Trials Online project is a foundational project of CRC TiME, led by Assoc Prof Peter Dahlhaus and Dr Patrick Bonney. Continue reading »

---

The Mine Rehabilitation Trials Online project is one of 22 foundation projects funded by CRC TiME. Continue reading »