FedUni Spatial
Our spatial research showcases the diverse range of projects that Federation University Australia is supporting through the team at CeRDI. Projects are at various stages of their evolution but share common goals to inform 'big picture' understanding and enhance decision making, create greater efficiencies in communication, increase the quality of information and support policy formulation and evaluation.
Featured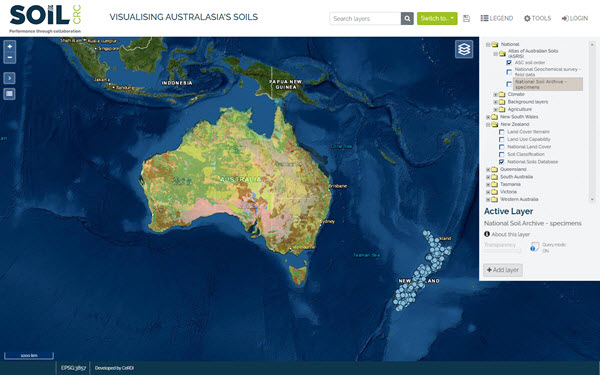 Visualising Australasia's Soils
A place to discover and share soils information, activities and research from Australia and New Zealand. VAS brings together (federates) soil related datasets and information created and managed by government agencies and organisations, industry groups, community groups and individuals.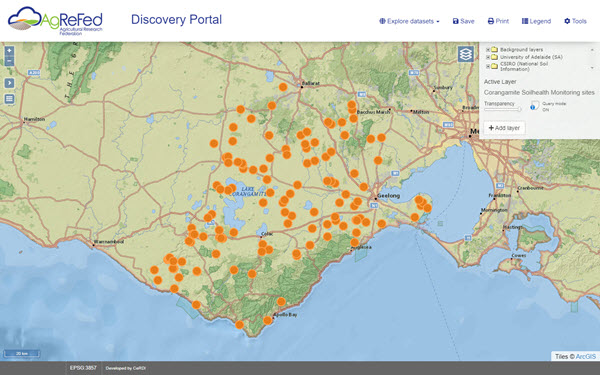 Agricultural Research Federation (AgReFed)
AgReFed is a co-operative of Data Provider Communities with the shared vision: "To enable FAIR Agricultural data to accelerate innovation in and increase profitability and sustainability of Australian Agriculture".

---
Spatial Solutions by Category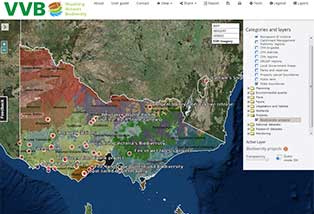 Biodiversity
Visualising Victoria's Biodiversity provides a central site for accessing Victoria's environmental information. VVB brings together existing environmental datasets and information created and managed by government agencies, organisations, community groups and individuals. VVB is a partner site to SWIFFT.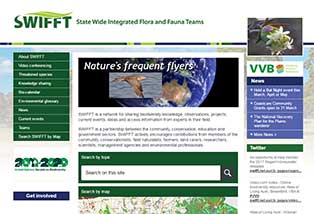 Citizen science
State Wide Integrated Flora and Fauna Teams are advancing citizen science by facilitating awareness, information and knowledge sharing across Victoria and south-eastern Australia.

---
Spatial Solutions by Project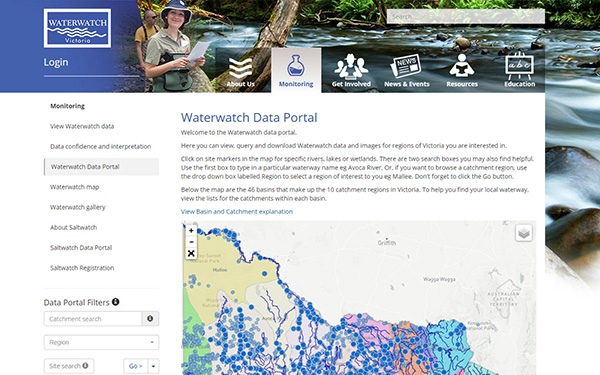 Waterwatch Victoria
Waterwatch Victoria is a successful community engagement program connecting local communities with river health and sustainable water issues and management since 1993.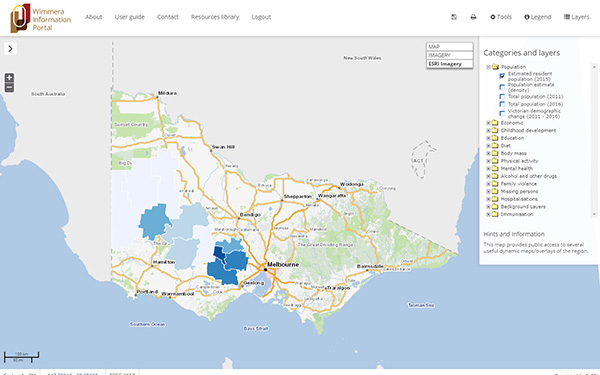 Wimmera Information Portal
The Wimmera Information Portal (WIP) is a collaboration between the social, health and community services arenas within the Wimmera region to help address systemic disadvantage.
---
Demonstration Sites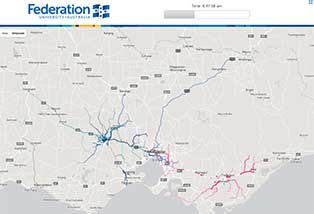 FedUni Commute
A visualisation to illustrate the commute patterns of Federation University staff. This visualisation was developed to support planning around telecommuting and environmental impact assessments associated with staff commuting.