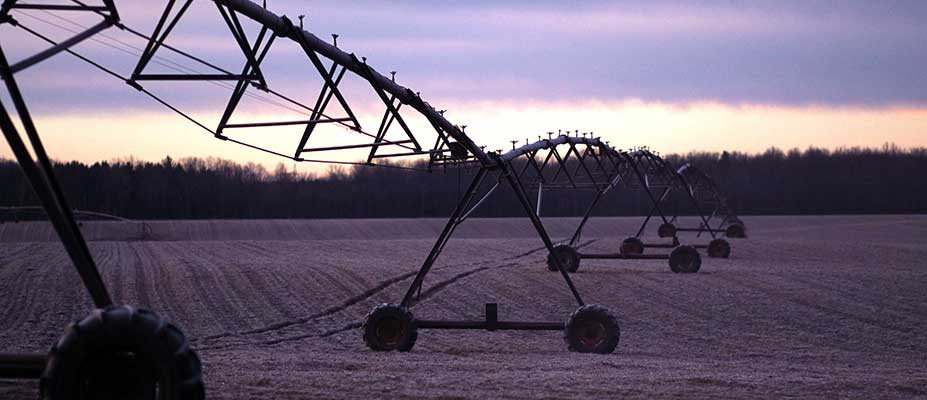 My Farm Dashboard
My Farm Dashboard assists farmers to make better decisions based upon critical support information and data about their property. CeRDI has been instrumental in the development of the portal.

Background
Developed in consultation with farmers, the My Farm Dashboard provides a series of information cards representing different farming decision needs. Users delineate their farm and paddock boundaries using editing tools in the mapping system, and then select cards that bring together the data and reports that suit their decision needs. This allows users to control the information they access and display. Climate records and seasonal forecast data from the Bureau of Meteorology

, satellite derived pasture biomass estimates from Cibolabs

, and historical commodity price data is available through the dashboard. The decisions available to farmers can thus be tailored to the farm location using the available data. Information can be readily changed and rearranged to reflect desired decision pathways.
Technical Features
My Farm Dashboard incorporates a number of specialist tools co-developed through the Smart Farm project including:
a state-of-the-art satellite pasture estimation model calibrated and verified using hundreds of pasture cuts from twenty-two locations;
a Lime Assist calculator (https://limeassist.sfs.org.au/ ) that combines in one user-friendly model, technical information on lime quality from twenty-four lime producers/quarries (soil physical and chemical information, crop rotations and crop economics) to help producers make optimal liming decisions;
a shared data network providing localised climate data from soil moisture probes and weather monitoring stations located at over 100 sites;
climate information making rainfall predictions from the BoM ACCESS three-month climate model that have been processed by the CSIRO into a daily feed; and
commodity price information enabling farmers and advisors to examine historic weekly prices for major commodities.
Access to tools and data (on climate, commodities, and production) through the My Farm Dashboard will facilitate critical and timely decisions about farming practices, leading to better outcomes and resilience. It will also provide opportunities for other organisations and service providers to integrate their information products, which will enhance and expand to the existing tool suite.
The My Farm Dashboard shares links with the Decision Wizard (https://decisionwizard.sfs.org.au/

), a project which enables better use of information, including user preferences and past experiences, for good decision making for farmers. The web-based platform guides farmers through a series of steps to build a framework to assist them to make business decisions about the productivity and profitability of their farm.
NEWS

My Farm Dashboard assists farmers to make better decisions based upon critical support information and data about their property... Continue reading...
PARTNERS

Funded by

Project partners