Growing Southern Gippsland
Growing Southern Gippsland has been designed to encourage southern Gippsland landholders to identify and target their own climate change knowledge gap needs as they journey through the portal.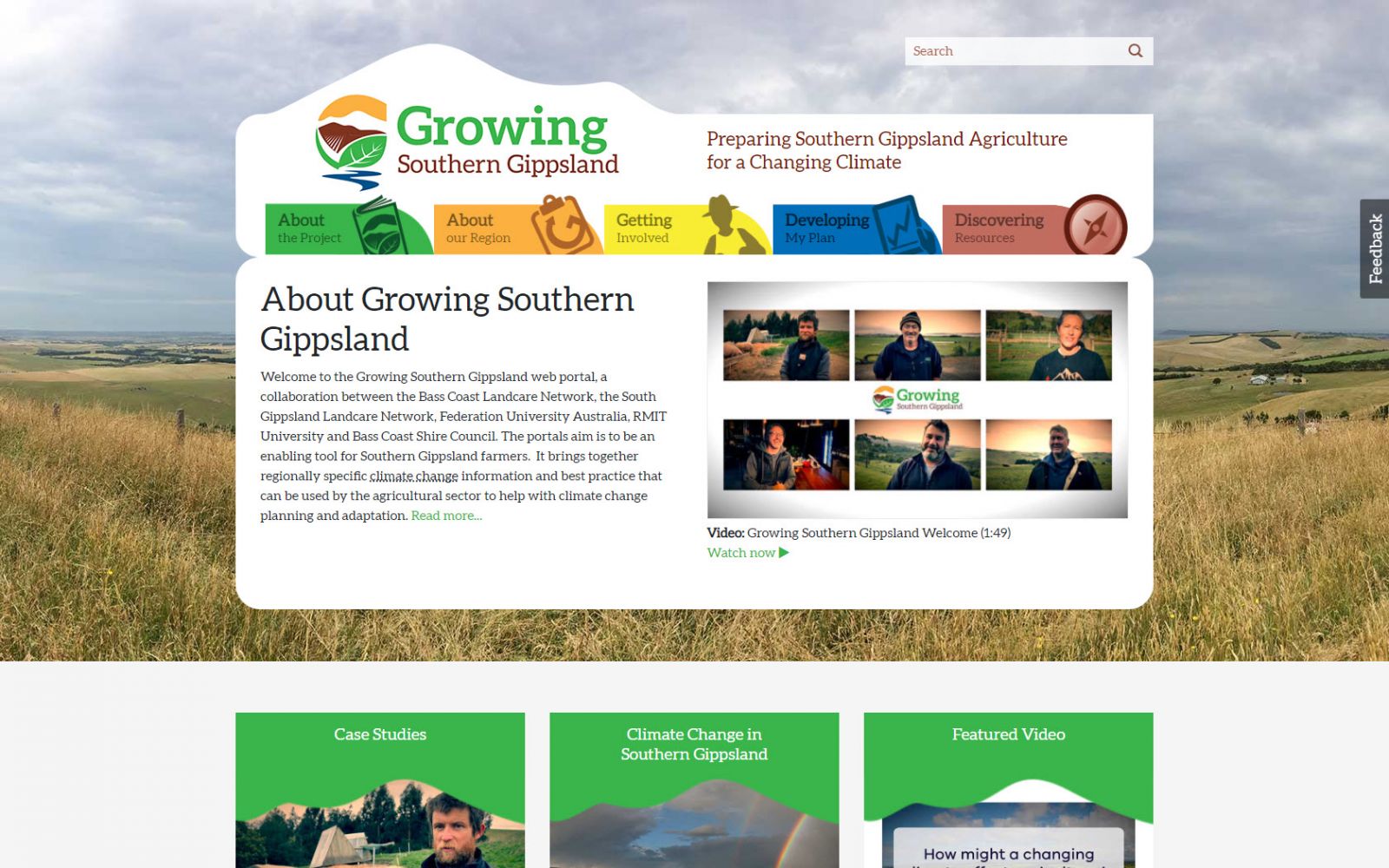 Background
This project will tell the story of how Southern Gippsland Agriculture can develop resilience in a changing climate. Twelve properties across the region will go through an in-depth case study process that will document diversification and innovation opportunities that will improve their resilience into the future. These twelve case studies will document the regions climate change adaptation stories and will be representative of all industries and landscapes. The stories will become information beacons designed to inform the decision making of the entire agriculture sector in Southern Gippsland.
A focus of the Growing Southern Gippsland portal is the Climate Adaptation Plan (CAP) tool. The CAP tool has been designed to assist landholders to further investigate their farming property and develop a climate adaptation plan for their farming enterprise.

Growing Southern Gippsland is a long-term vision, and its relevance today and beyond will be its legacy. We are all on this journey together.
NEWS

CeRDI is working with Bass Coast Landcare and colleagues from Federation University's Gippsland campus to develop a Climate Adaption Planning Tool... Continue reading...
PARTNERS