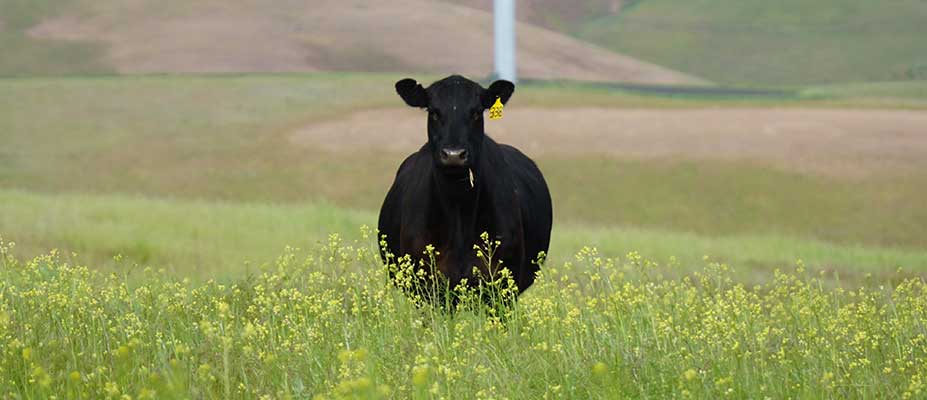 Climate Variability and Grazing
Perennial Pasture Systems (PPS) is leading a project, with CeRDI and Agriculture Victoria, to use technologies with pasture growth predictors for on-farm decision making in response to changes in climate and environment.
Background
CeRDI is contributing to the project which is examining informed decisions for managing climate variability in grazing systems. Led by Perennial Pasture Systems (PPS) with technical assistance from Agriculture Victoria, the project involves applying available technologies in combination to provide pasture growth predictors to assist farmers' decision making to address climate change and its potential environmental impact.
The project has been funded by the Australian Government's National Landcare Program: Smart Farms Smalls grants.
Outcomes
A key outcome from the project is to produce regional trigger points for action consistent with the pasture growth predictions. These will be used to alert producers to changes from the average which will aid their planning strategies in both good and poor seasons.
Innovation
The project is integral to building Victoria's capability to address climate change by giving farmers more confidence in their strategies and building resilience into their grazing systems.
Technical Features
A key feature of the project involves combining moisture and temperature soil probe data (using existing probe data collected by PPS) with grass cut data and modelling by the CSIRO to develop a tool to aid farming practices.
The project will involve analysis of predicted pasture growth for the region (which comprises the Upper Wimmera, Upper Hopkins, and Central region of Victoria) using the key tools and develop a spatial presentation to assist farmer decision making in grazing systems for the variable climate conditions that are now part of the region's farming systems.
Approach
Dr Nathan Robinson, CeRDI senior research fellow, is leading Federation University's involvement. CeRDI is developing the online platform, digitising the information and pasture predictions in a format that is categorised by sub regions in the area covered by the soil probe network.
NEWS

A project examining informed decisions for managing climate variability in grazing systems is underway... Continue reading...