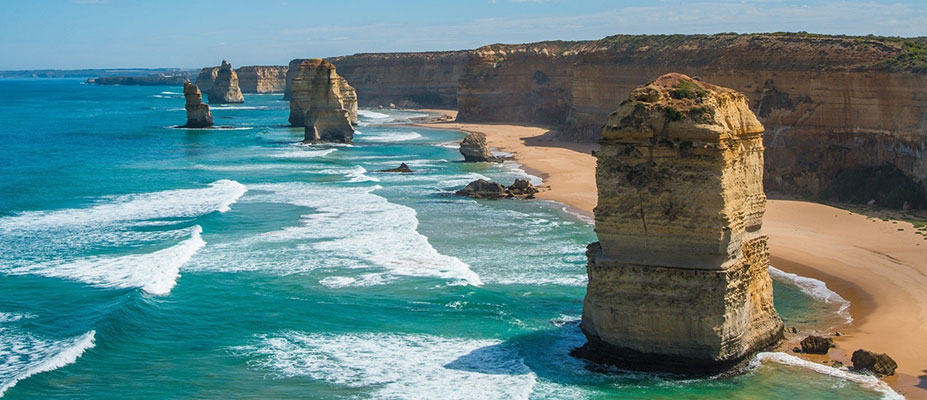 The Great South Coast Digital Strategy
CeRDI and Lateral Plains developed the Great South Coast Digital Strategy to assist local governments in the Great South Coast region of Victoria to identify the potential for digital technologies to contribute to regional growth
Background
CeRDI and Lateral Plains developed the Great South Coast Digital Strategy for Regional Development Australia - Barwon South West Committee. The region comprises the local government areas of Colac Otway Shire, Corangamite Shire, Glenelg Shire, Moyne Shire, Southern Grampians Shire, and Warrnambool City Council.
Approach
Surveys and interviews were conducted with key stakeholders to determine the levels of digital uptake and maturity within businesses in the region, and to identify established digital initiatives contributing to the growth of the region's economy. In addition, the Great South Coast Regional Communications Strategy was reviewed, regional ICT progress was assessed and an action plan considering the local government policy and funding context was developed.
Outcomes
The Great South Coast Digital Strategy provides an overview of the economic and digital technology context for each local government in the Great South Coast region, supported by insights from key business stakeholders. The report highlights many business and technology innovations that are evident across the region and showcases the successful uptake of recent technology within traditional industry sectors, such as agriculture and tourism. The strategy also reports on the key issues and challenges for the region and includes recommendations for building stronger linkages between regional goals and local, state, and federal government policies.
This strategy extends previous research undertaken by CeRDI and Lateral Plains for the Great South Coast Communication Strategy which was undertaken to support the National Broadband Network rollout in the region.
The findings of the Great South Coast Digital Strategy were presented at an implementation strategy round table. Recommendations for maximising regional advantages and opportunities available through next generation broadband included:
Establishing technology pilot projects in areas including cloud services, food and fibre, transport technologies, new energy technologies, future manufacturing, and regional innovation precincts.
Local governments establishing themselves as exemplars in public sector innovation and expanded digital services approaches targeted towards enhanced customer services, and stakeholder engagement.
Developing talent and skills through regional expos and forums and in partnership with regional education providers.
Establishing a Digital Champions group with major sector and technology leaders to provide leadership and oversight for the Great South Coast Digital Strategy implementation.
NEWS

CeCC and Lateral Plains have been engaged to conduct research for the Great South Coast region. The resulting ICT action plan will assist in maximising regional benefits from next generation broadband... Continue reading...
RESEARCH OUTPUT

Thompson, H., Corbett, J. and Fong, G. (2016) Great South Coast Digital Strategy: Final report. Centre for eResearch and Digital Innovation, Federation University (Ballarat). 54p