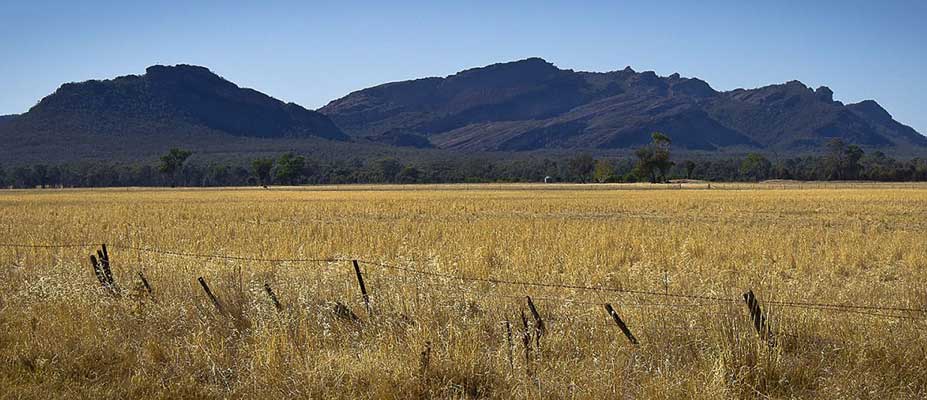 East Grampians & Stawell Chronic Disease Integrated Response Initiative
As part of the Western Victoria Primary Health Network (PHN) request for proposals for rural allied health funding, CeRDI was engaged by East Grampians Health Service and Stawell Regional Health to enhance capacity to effectively implement an evidence-based approach for complex health conditions related to place specific issues within the region, as they relate to service delivery.

Background
The funding through the Western Victoria Primary Health Network (PHN) provided allied health to rural communities to enable access to those most vulnerable populations. As the prevalence and cost of chronic medical conditions is high within the health system, chronic diseases were the focus of this round of allied health funding which aimed to provide patient centred multidisciplinary care that meets the needs of the local areas and is cost-effective.
The East Grampians and Stawell Chronic Disease Integrated Response Initiative (EGS-CDIRI) is a partnership approach addressing the following conditions:
Diabetes
Cardiovascular disease
Chronic obstructive pulmonary disease
Musculoskeletal
Selection of chronic conditions was based on analysis of priority areas of need, as identified through statistical data for chronic disease across the region.
Wagner's chronic care model was used as a basis for the service delivery model and recognises elements that are essential for high quality care, including community, the health system, self-management support, delivery system design, decision support and clinical information systems. The model supports evidence-based practice and informed patients that are actively involved in their care.
To maximise capacity to embed Wagner's model in service delivery, and to effectively and systemically address the prioritised chronic conditions, a complimentary dual component model has been developed. Component 1 involves a partnership between two health services, targeting structural consolidation and enhancement in the organisation of health care. Component 2 of the model is the captures the specific operational approaches to be used for maximum benefits for patients with identified chronic diseases. The two components, in combination represent the overarching model for this proposal.
The benefits of the model, and the targeted outputs, have been aligned with relevant national standards and evidence-based practice guidelines for addressing the targeted chronic diseases. These relate to:
Enhanced, embedded, and formalised links with general practice
Formalised processes for improved care-coordination, case management and shared care
The establishment of chronic disease management multidisciplinary responses
Improved coordination/extension of self-management support processes (over patient self-management)
Increased access to electronic clinical records and enhanced patient management
Improved understanding and application of evidence-based approaches for chronic disease
An organisational commitment to professional development, supervision, and support for multidisciplinary practice in chronic disease management
The facilitation of service access for identified chronic conditions
A reduction in preventable hospitalisation rates
Outcomes
The request for proposal was successful in securing nearly $1 million in funding for the Stawell and Ararat regions.
Innovation
Innovation in this project is found in the use of a complementary integrated model facilitating:
Standardisation of health organisation processes across two diverse health services
Integrated electronic clinical records
Implementation of MBS (100%) donation across AHP
Formalised liaison for enhanced service integration with General Practitioners (GPs)
Health trend tracking through the Wimmera Information Portal
Localised evidence-based pathways development
Sharing of staff resources, peer support, networks, and professional development
The inclusion of a parallel research element to monitor, track and review model implementation against global trends
Approach
Mapping the evidence base – through stakeholder consultation, community networks, sourcing statistical data, document analysis and literature review
Developing a service delivery model – using current best practice strategies, responding to identified issues, identifying collaborations, and developing a monitoring mechanism
Development of the proposal – synthesised the evidence base and delivery model, developed the implementation plan and identified outputs and outcomes for monitoring and review
PARTNERS


In collaborative practice with:

Stawell Medical Centre
Ararat General Practice
Tristar Medical Group Ararat
Grampians Community Health
Buja Buja Aboriginal Cooperative (Halls Gap)
Rural City of Ararat
Shire of Northern Grampians
Ballarat Health Services
Grampians Pyrenees Primary Care Partnership