AGRICULTURE
Agriculture
CeRDI has established a national and international profile for its eResearch applied to Agriculture, characterised by innovative approaches using advanced spatial mapping, the federation of agricultural-related data from disparate sources as well as portal design and visualisation tools. CeRDI has participated in the development of international standards for the interoperable exchange of soil data.
Continue reading...

CeRDI's research team has expertise in Earth sciences, soil and water sciences, geoinformatics and hydroinformatics, environmental science, social research, economic research, data collection and management, database design and formats, information systems, high speed computation and data distribution, data modelling and visualisation, and integrated catchment management and modelling.

Over the past ten years, CeRDI has undertaken collaborative research in Agriculture with a number of partner organisations, including the Grains Research and Development Corporation (GRDC) as well as with grower groups, agronomists and catchment management authorities. A number of the projects in Agriculture are associated with the programmatic research collaboration with GRDC.

Through research projects undertaken in collaboration with grower groups and catchment management authorities CeRDI has been able to bring both a production and natural resource management perspective to agriculture-related projects. Projects undertaken in collaboration with Corangamite CMA illustrate CeRDI's depth and capabilities in these areas.

A number of CeRDI projects related to Agriculture have received Victorian Spatial Excellence Awards and iAwards.

CeRDI participates in the Regional Universities Network Precision Agriculture Flagship with two PhD projects.

CeRDI is a participant in the CRC for High Performance Soils and the Food Agility CRC, as well as the Smarter Farming CRC application (in preparation).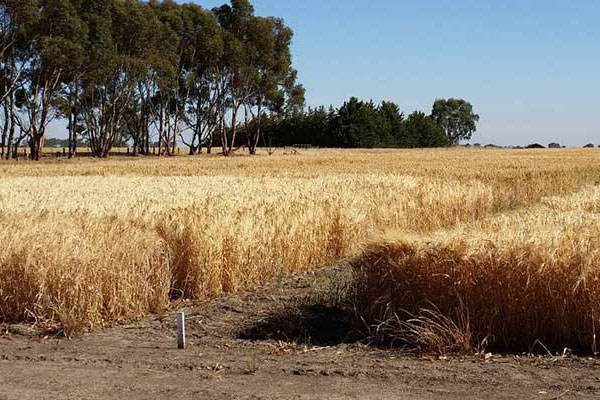 Online Farm Trials (OFT) provides online access to trial research information for Australia's grains industry. Funded by the Grains Research and Development Corporation, OFT provides advanced spatial mapping and filtering tools to enable agronomists and growers to rapidly find published research trials which are decision useful. With spatial enablement , other relevant location-based grains data are federated, including soil and climate data from complementary national, state and regional databases. OFT received the 2016 Victorian Spatial Excellence Award for Spatial Enablement. Continue reading...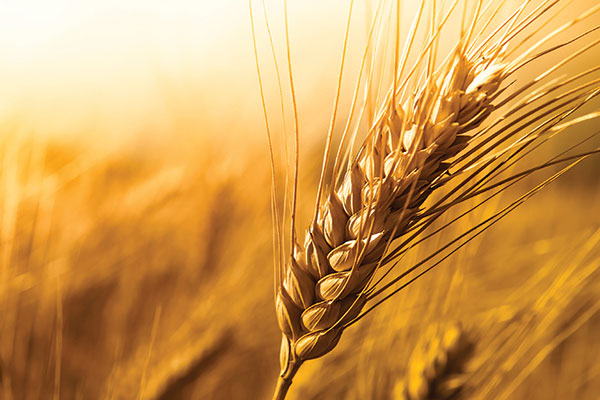 Over a four-year period, CeRDI has developed a web-based digital repository of all Final Reports dating back to the early 1990s for the Grains Research and Development Corporation. This project has enabled GRDC to evaluate, convert and collate reports into a consistent and accessible format for easy access and comparison. Innovative knowledge management approaches are supporting greater access to research and grater uptake of research findings across the grains industry. Continue reading...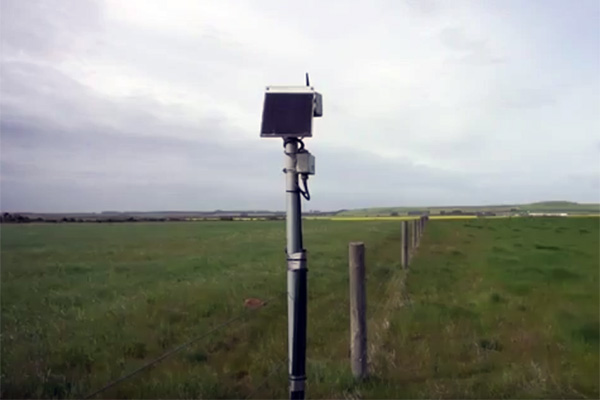 The Southern Farming Systems (SFS) soil probe network portal (ProbeTrax) has been established to monitor and assess soil temperature and moisture conditions from 62 soil probes which have been installed across the major soil types of the high rainfall zones of Victoria and Tasmania. CeRDI has developed a web platform that displays the current and historical soil moisture and temperature values across the probe Continue reading...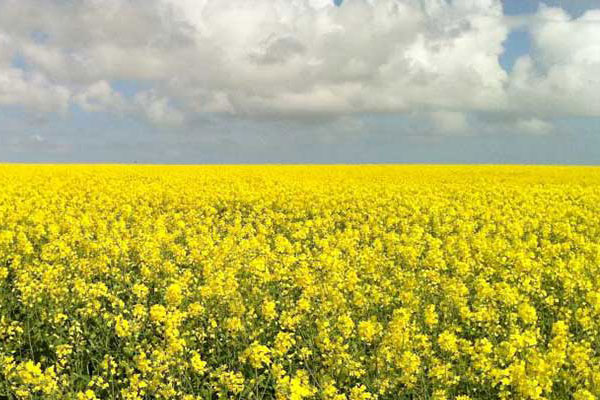 CropPro is a web-based diagnostic tool developed primarily for agronomists in Victoria to provide evidence-based information, diagnostic and economic tools to enhance Victoria's wheat and canola crop productivity and profitability. The tool was developed in collaboration with the Victorian Department of Economic Development, Jobs, Transport and Resources. Continue reading...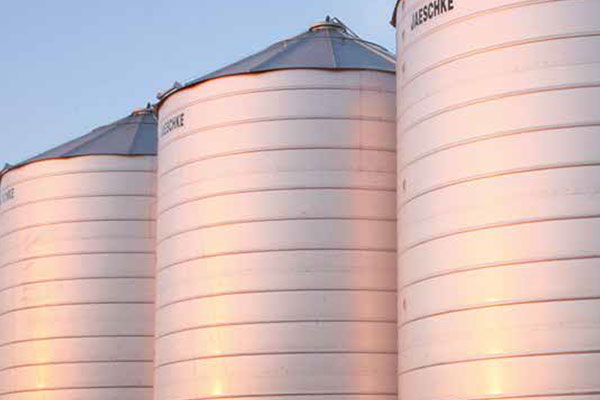 Grain and Graze 3 is an online portal which provides updated information, case studies, articles, discussion papers, tools and other decision-making resources to assist mixed farming enterprises. Grain and Graze 3 was developed in collaboration with Nicon Rural Services. Continue reading...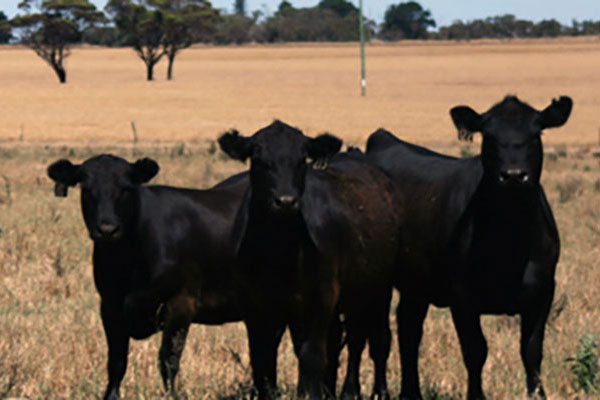 The Agricultural Price Guide is a web-based tool developed to enable growers and agronomists to examine historic pricing information and fluctuations in prices for major agricultural commodities at various locations across southern and Western Australia. The Price Guide is one of the custom applications developed for the Grain and Graze 3 website. Continue reading...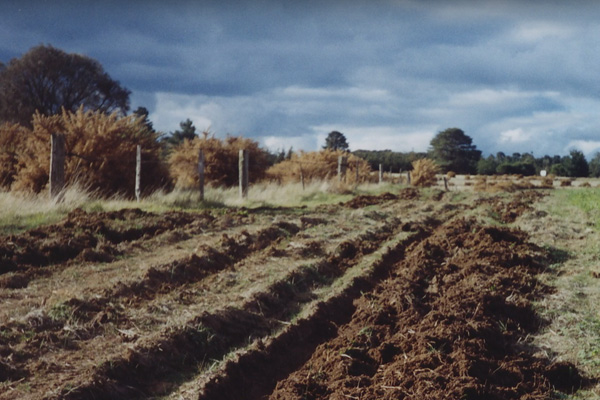 OzDSM is a collaborative workspace for researchers working on digital soil mapping (DSM) in Australia. This workspace has been developed in collaboration with the Australian Advisory Group on Digital Soil Assessment, a working group of the National Committee on Soil and Terrain. CeRDI is collaborating with OzDSM to develop and test digital soil mapping products and functions. Continue Reading...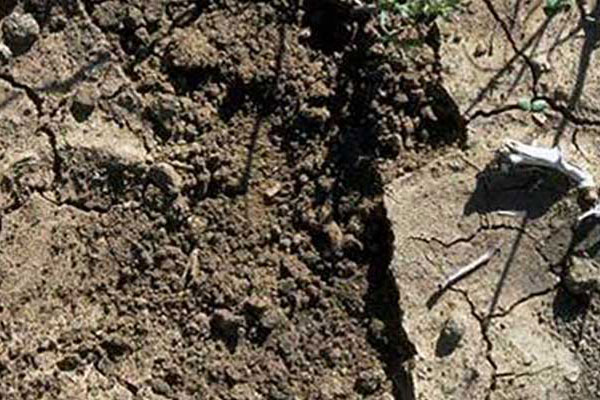 The Soil IE Demonstrator was constructed for the OGC global interoperability experiment. It interoperably federates soil data stored in three disparate databases in New Zealand, Australia and The Netherlands. Data is displayed via a universal schema (SoilML) and data can be dynamically modelled using pedotransfer functions via a web processing service (WPS). Continue reading...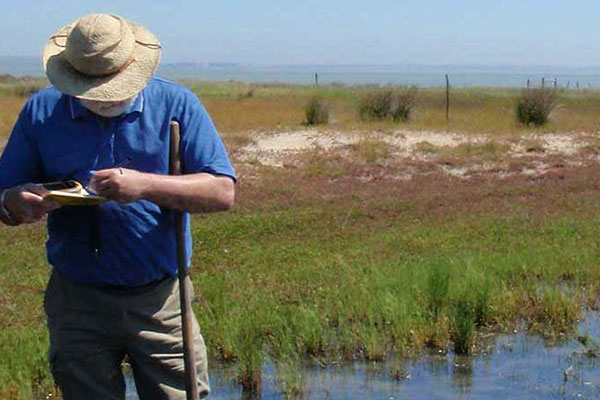 Visualising Victoria's Groundwater (VVG) provides online access to information about groundwater for the State of Victoria. VVG consolidates data from over 400,000 bores from four authoritative sources, together with Victorian aquifer information, hydrogeological models, historical records and maps. VVG includes 2D and 3D visualisations of Victoria's aquifers and provides information on relevant geological features, the depth of groundwater resources and groundwater quality. VVG received the 2013 Victorian iAward, Regional category and was a merit recipient at the 2013 National iAwards. Continue reading...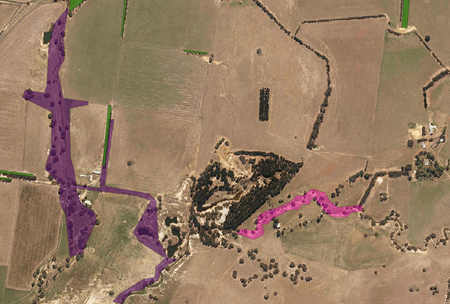 The Corangamite Natural Resource Management Planning Portal (NRM Planning Portal) is an innovative approach to collaborative, integrated catchment management by providing the tools and information for communities and agencies to identify joint priorities for catchment management. The NRM Planning Portal enables information, knowledge and environmental datasets to be shared, allowing participants to exchange insights about land management in a collaborative online environment. Continue reading...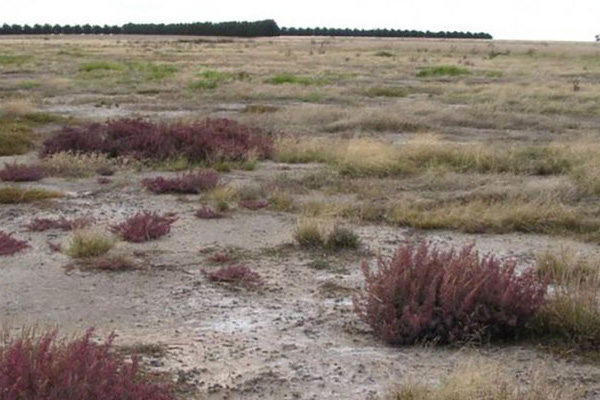 The Corangamite Soil Health Knowledge Base is a repository of soil health information for the Corangamite region of Victoria. It assists land managers and other stakeholders to implement catchment management plans across the region. The Knowledge Base was developed in collaboration with Corangamite CMA and was awarded the 2015 Victorian Spatial Excellence Award and the 2015 Asia Pacific Spatial Excellence Award, Environment and Sustainability category. Continue reading...

Research Context
Referred to as the New Digital Age (Schmidt and Cohen 2013), or era of Big Data (e.g. Boyd and Crawford 2012; Mayer-Schonberger and Cukier 2013) the present time period provides unprecedented opportunities for a deeper understanding and appreciation of our global environments, including agricultural and agribusiness environments. The volume of digital data in agricultural landscapes has grown exponentially, much of it collected by sensors (Keogh and Henry 2016; Stubbs 2016). In addition, data availability has vastly improved as governments in many countries adopt open data policies, including Australia (Productivity Commission 2016).
Continue reading...

Ubiquitous internet technologies provide access to all this data, particularly when delivered on demand via high speed broadband to mobile tablet devices. For researchers, internet technologies and mobile devices have changed the research paradigm and eResearch is the term given to the use of digital information technology to support existing research or discover new forms of research (Anderson and Kanuka 2003). eResearch is collaborative, data intensive and often utilises interoperability or grid computing (Riedel and Terstyanszky 2009).

In agriculture, eResearch has revolutionised many traditional areas of research, such as soil mapping (e.g. Sanchez et al. 2009), agricultural production (e.g. Whelan and Taylor 2013), food security (e.g. Gebbers and Adamchuk 2010) and biotechnology (e.g. Sansone et al. 2012) to name a few. Deeper appreciation and understanding comes from the sheer volume of information that can be amassed about any particular topic or place in the landscape, and how that information can be dynamically synthesised to provide the most definitive answer to the user's question. This is the focus of eResearch at CeRDI.

Big Data and Interoperability

The use of spatial digital technologies for the deeper understanding of agricultural landscapes and farm productivity and profitability is one of the hot areas in eResearch. Advances in the ability to interoperably access and federate big data for research analysis and agricultural decision support have led to:

At the global level, data interoperability is used in applications such as CropScape (nassgeodata.gmu.edu/CropScape) that spatially displays the annual cropland data for mainland USA (Han et al. 2012). The interactive CropScape portal also allows data customisation and downloading, calculations and graphing of crop acreage statistics, and analysis of multi-temporal change. Importantly, the system is OGC-standard compliant, providing automatic data delivery and on-demand crop statistics for use in other applications. Similar initiatives are being developed by the European Commission under the Infrastructure for Spatial Information in the European Community (INSPIRE) project (van Liedekerke and Panagos 2014), with information on 24 crops currently available.

Tools, Sensors and Monitoring

At the paddock-scale, a vast range of digital-based technologies are deployed (Whelan and Taylor 2013) including yield mapping, variable rate fertiliser application (e.g. Robertson et al. 2012), optical sensing of biomass, sensors for weed management in cereals (e.g Thorp and Tian 2004; Berge et al. 2012), sensors for pest management (e.g. MacRae et al. 2016) and soil moisture and temperature sensors (e.g. Phillips et al. 2014; Dahlhaus et al. 2016a). Tools for the integration of precision agriculture data from different technologies have also been developed (e.g. Blank et al. 2013; Kruize et al. 2016). Since digital agriculture and PA require the acquisition, transmission and processing of large amounts of data from paddocks, internet connectivity is a recognised issue (Keogh and Henry 2016). More recent research has focused on using low power, wide range, wireless sensor networks in agricultural settings, each with system architecture to suit the needs (Anisi et al. 2015), including autonomous data collecting drones (Polo et al. 2015) and robots (Reiser et al. 2016).

Remote sensing using satellite-based, aircraft-based and ground-based sensors is widespread, especially for variable rate fertiliser and chemical applications (Basso et al. 2016). Optical sensing is commonly used to derive the normalised difference vegetation index (NDVI) used to estimate biomass and more recently, optical sensing has been combined with other data to derive in-season estimates of yield potential and fertiliser requirements (e.g. Bushong et al. 2016a; 2016b; Pantazi et al. 2016). Geophysical and geochemical sensors are also regularly used for soil surveys (Stockmann et al. 2015; Brevik et al. 2016) and LiDAR is increasingly being used for plant monitoring (Bietresato et al. 2016). Similarly, experiments with novel deployment of sensors on drones to improve real-time visualisations, have also been published (e.g. Zhang and Kovacs 2012; Torres-Sanchez et al. 2014).

Decision Support Tools

The digital agricultural revolution has led to a plethora of websites and mobile applications (Apps) that are now available to assist the farmer, agronomist, agribusiness investor, landscape manager and researcher in decision making.

A variety of models such as APSIM (www.apsim.info), CERES, CropSyst, etc. (e.g. Ahmed et al. 2016), and web-based models (e.g. Krishnan et al. 2016) are available for farmers and agronomists to predict the growth and yield of crops and pastures. These may be customised and enhanced through integration with other applications, such as SoilMate (a soils management/plant nutrition tool), to create user-friendly decision support applications such as Yield Prophet (www.yieldprophet.com.au). Other decision support applications such as CliMate (www.australianclimate.net.au), a suite of climate analysis tools, SoilWaterApp (soilwaterapp.net.au), a soil moisture prediction tool, and SoilMapp, a soil information tool, have attracted significant government research investment. The agX Platform (www.agxplatform.com) aims to integrate the most commonly used decision support tools such that data can be seamlessly transferred across applications through the use of data standards.

The number and variety of decision support tools is quite large, as application developers and researchers seek to create profitable and useful products. Examples abound, but include such diverse applications as determining crop row patterns and machine paths on steep slopes to minimise soil erosion (Spekken et al. 2016) and irrigation decision support using machine learning (Navarro-Hellin et al. 2016). Diagnostic tools are also common, such as CropPro (www.croppro.com.au) and AgriDiagnose (Goodridge et al. 2017) to determine crop diseases, and BioLeaf, a mobile phone app to diagnose foliar damage by insects (Machado et al. 2016). Decision support tools also extend to grain transport logistics (e.g. CBH 2017; GrainCorp 2017), commodity prices (e.g. Grain & Graze 2017; igrain 2017) and dozens of farm business management programs (e.g. AgBiz Logic 2017; Agworld 2017; BackPaddock 2017; FarmWorks 2017; SST 2017).

For landscape planners, Land Capability Assessment, Land Suitability Assessment and Land Use Impact models have been available for decades (e.g. Rowe et al. 1981; Bibby et al. 1991; Lynn et al. 2009) with more recent research focused on modelling with big data and delivery via web-based applications (e.g. Yalew et al. 2016). In America, web-based spatial decision support systems have been developed to help policymakers evaluate the consequence of crop changes on various ecosystem services in agriculture landscapes (Tayyebi et al. 2016). In New Zealand similar models are used to evaluate nutrient export to waterways to assess planning approvals for farming enterprises (Wheeler et al. 2003; 2008; Ausseil et al. 2013).

Decision Support Systems: Current Gaps

Despite the plethora of available decision tools, research suggests that the on-farm uptake is low (e.g. Rose et al. 2016). Analyses of why this might be the case indicate that Australian farmers (using FARMSCAPE) may initially use the tools, but revert to intuition for decisions, except for extraordinary conditions (McCown et al. 2012). Other studies in the dairy industry suggested that it takes considerable time to learn how to maximise the benefits of the technologies (Eastwood et al. 2012), or that there was no demonstrable economic benefit after adoption of smart technologies (Steeneveld et al. 2015).

A thorough analysis of agricultural decision support tools has very recently been undertaken by an international team of researchers and the results are published in a series of papers in the journal Agricultural Systems, currently in press (available on-line first) (Antle et al. 2017 in press-a; Antle et al. 2017 in press-b; Capalbo et al. 2017 in press; Janssen et al. 2017 in press; Jones et al. 2017 in press-a; Jones et al. 2017 in press-b; Kanter et al. 2017 in press). A number of relevant observations are drawn from this suite of papers:

Current agricultural decision models are direct descendants of research undertaken three or four decades ago, and do not fully exploit the potential of the new digital age.
Historical agricultural systems models are usually limited by their domain and vary widely depending on farm system, scale, purpose and research motivation. Recent trends towards multidisciplinary collaboration and eResearch has set the stage for the next generation of databases, models, knowledge products and decision tools.
Current common limitations in system models for decision support are: 1) data scarcity (quantity, resolution and quality) and 2) inadequate knowledge systems to effectively communicate the results to the end-user. These limitations are greater obstacles to use of the tools than gaps in theory or technology.
The greatest data challenge is to obtain reliable data both for on-farm management decision making and policy decision making. Seamless automated data collection (from both public and private sources), data interoperability and the federation of multidisciplinary data (plant, animal, soil, land, climate, weather, machinery, farm business, economics, marketing, trade, etc.) are required, preferably utilising open cloud-based systems for data storage and open standards for data exchange.
A logical approach is linking interoperable data federation and model development (a "pre-competitive space") to commercial development of applications, products and services (a "competitive space") through private-public partnerships (Figure 1).
Virtually all stakeholders want access to model outputs, rather than the models. Hence tools are required to serve model outputs and provide analytical capability to visualise and interpret the outputs for decision making.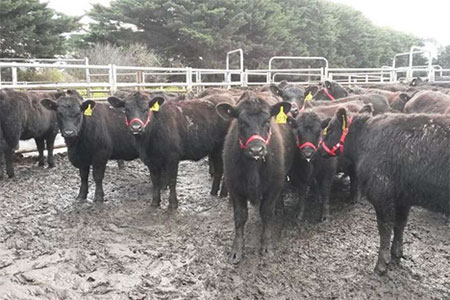 by Chris Bahlo

Precision Agriculture has the potential to improve Australian agriculture by making it more resilient, productive and profitable while reducing environmental impact and increasing social value. Improvements in farm profitability and Australia's global competitiveness can be achieved through integration of digital data generated by sensor technologies with existing landscape and legacy data sets from many sources. The use of open standards in this process of discovery, assessment, access and use of data, sensors and processing services will allow collaboration, fluid publishing and dynamic decision-making. Continue reading...
Resources
Documentary Movies
Online Farm Trials: The OFT Story
The principle objective of the OFT project is to help improve the productivity and sustainability of farming enterprises by improving access to trial research information www.farmtrials.com.au
Online Farm Trials (OFT) - Why participate in the OFT project?
Online Farm Trials (OFT) - SFS Case Study (Malt vs. Barley)
Technology
OFT Trial Explorer - Viewing trial information
OFT Trial Explorer - Search & Filter Tools
Murphy A., McKenna K., Corbett J. &, Taylor M. 2016. Online Farm Trials Impact Research: First Wave. CeRDI Internal Report. 106p.
Dahlhaus P.G. & Thompson H. 2014. GRDC eResearch. Online knowledge base, research data and tools to enhance Australian grains research. Discussion Paper. Centre for eResearch and Digital Innovation. Federation University Australia. 12p.
Milne R., Dahlhaus P.G., Nicholson C., Thompson H., MacLeod A., Feely P., McCue T., Gillett H. & Corbett J. (2014). Online farm trials: A research repository for Australian grain growers. Paper presented at Digital Rural Futures, Regional futures - Agricultural Futures - Digital Futures, 25-27 June 2014, University of Southern Queensland, Toowoomba, Queensland. Conference paper.
Dahlhaus P., Thompson H. & Macleod A. (2013). Interoperable data - a researcher's dream? Paper presented at Digital Rural Futures conference on Smart Farms - Smart Regions, 26-28 June 2013. Armidale, New South Wales. Conference paper.