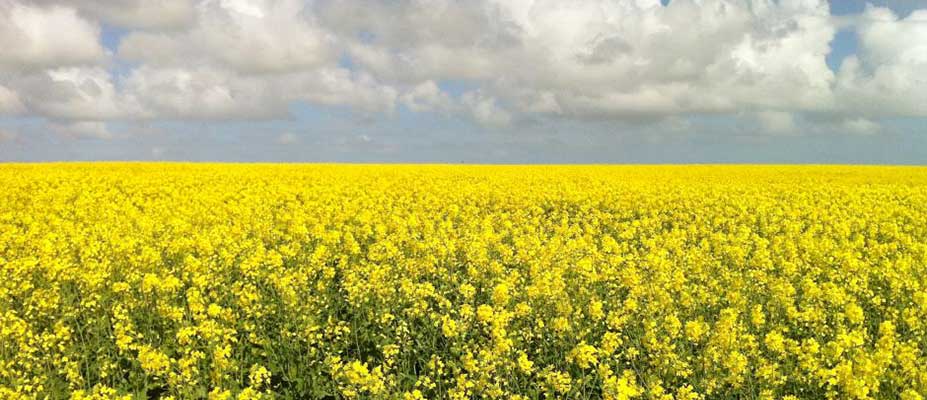 CropPro - Diagnostic Agronomy for the Southern Region
CropPro is a web-based diagnostic tool developed primarily for agronomists in Victoria to provide evidence-based information, diagnostic and economic tools to enhance Victoria's wheat and canola crop productivity and profitability. The tool was developed in collaboration with the Victorian Department of Economic Development, Jobs, Transport and Resources.

Background
Primarily aimed at the crop advisory sector, CropPro assists in diagnosing crop problems, supports risk analysis, and provides evidence-based information to manage crop constraints. Features of this online tool include wheat and canola diagnostic tools, economic calculators for managing most constraints, explanatory videos and content, and search functions offering a customised portal for accessing recent, evidence-based information from trusted sources.
The tools within CropPro have been developed by the Victorian Government Department of Environment and Primary Industries (DEPI*)in collaboration with Queensland Department of Agriculture and Fisheries (QLD DAFF) and Department of Agriculture and Food, Western Australia (DAFWA) with support from the Grains Research and Development Corporation (GRDC). Victoria led the development of economic videos explaining key factors in farm enterprise economic decision making. QLD DAFF lead the development of the economic modelling tool OPTION$ for testing likely economic outcomes of crop management decisions. DAFWA lead the development of the wheat and canola DIAGNOSE tools using LUCID key software.
CeRDI has been instrumental in developing the online platform for CropPro, including the knowledge base and the integration of economic calculators, modules and decision support tools. Industry collaboration to inform the development of the CropPro was essential, with project Leader Dr Chris Pittock from DEPI* providing ongoing support to the project.
Outcomes
CropPro was launched in late 2014 and project partners are confident that CropPro will provide farmers, grower groups, and agronomists with access to current information allowing them to make decisions about crop constraints based on agronomic observations, thus enhancing and protecting the crops of the Southern Region of Australia.
For early career agronomists CropPro will provide a fast-track to locating useful and trusted tools and information. Universities and TAFEs have also indicated that CropPro will become part of their teaching and learning approach. This will feed the grains advisory sector with new graduates familiar with this ready resource – an embedded ability to check their approach and learn on-the-job.
Technical Features
CropPro includes decision support software to assist with the identification of crop problems and includes evidence-based information for their risk reduction / management.
In addition to diagnostic tools, the CropPro portal includes economic calculators, explanatory videos and searchable content such as the Crop Disease Manual (Identification and Management of Field Crop Field Crop Diseases in Victoria) which has been made available as an online, searchable and up-datable resource using CeRDI's web-based single source publishing system.
Approach
The goal for CeRDI has been to equip the crop advisory sector with cutting-edge technology that enables rapid diagnosis of crop issues and relevant responses. To ensure CropPro provided value to end-users, crop advisors were engaged throughout its development to give industry insight and feedback.
CropPro delivers diagnostic and economic tools for efficient identification and management of constraints to crop productivity.

Dr Chris Pittock, Victorian Department of Economic Development, Jobs, Transport and Resources, GRDC Media Release (August 2014)
* Now the Victorian Department of Economic Development, Jobs, Transport and Resources
NEWS

CroPro, a new web-based Tool to assist agronomists to identify and manage cropping constraints has recently been launched. The Tool is the culmination of extensive development through paertnership bet... Continue reading...