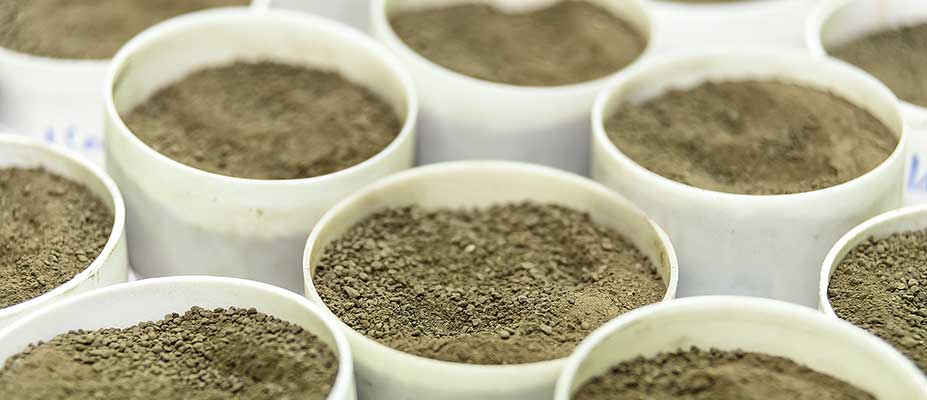 Visualising Australasia's Soils
In late 2018, CeRDI was successful in a major investment round for the Co-operative Research Centre for High Performance Soils (Soil CRC). The Visualising Australasia's Soils: A Soil CRC cloud-based research data federation was awarded $514,800 over two years, with $398,800 of this amount allocated to FedUni.
Background
CeRDI is a major participant in the Soil CRC which was awarded $39.5 million from Federal Government over 10 years to help Australian farmers make decisions on complex soil management issues. Awarded in 2017, the CRC is designed to optimise productivity, yield and profitability and ensure long-term sustainability of farming businesses.
CeRDI's Associate Prof Peter Dahlhaus is leading this project following on from his involvement and role during 2018 in coordinating CRC workshops on Soil Performance Metrics and providing a review of the indicators of soil health and function: farmers' needs and data management.
Outcomes
CeRDI hosted a kick-off workshop at Ballarat from 11 to 14 February 2019. Over 30 participants from partner organisations gathered for the four-day workshop, some travelling from as far away as New Zealand, Western Australia, Queensland, New South Wales, Canberra and Tasmania to attend.
Participants explored data governance issues and ways to demonstrate the value of sharing and using soil datasets, viewed examples of existing portals and considered the technical side of portal development to meet user needs. Extension materials will be developed to support adoption of the portal. See www.soilcrc.com.au/projects-2/ for more information (scroll down to Project 2.3.01).
Initial research phases will be completed by September 2020, with the spatial mapping portal developed towards the end of 2019 and online data analysis tools and final reporting completed in 2020.
Innovation
The 2-year Visualising Australasia's Soils project, funded by the Soil CRC, will create a web portal to access shared public and private soil datasets.
Technical Features
Funding for Visualising Australasia's Soils will enable the development of an interoperable spatial knowledge system that will provide Soil CRC participants and the broader agricultural industry with access to data, information and knowledge on Australasian soils. The project leverages established technologies developed by Assoc Prof Dahlhaus and the team at CeRDI to federate data from disparate sources in both the public and private sector, making agriculture data more Findable, Accessible, Interoperable and Reusable (FAIR).
Approach
Visualising Australasia's Soils will include a data stewardship and governance model for custodians to clearly set the rules under which access to their data, or parts of their data, will be possible. A key differentiator from other soil data initiatives is that data custodians will be empowered with the skills, know-how and tools to enable their soil and agriculture data to be seamlessly integrated with other agricultural data, via next generation data models and knowledge products. This will enhance decision-making and generate new insights into the profitability and resilience of Australian agriculture.
NEWS

The first Visualising Australasia's Soils project newsletter has been released.... Continue reading...

---

The 2-year project, funded by the Soil CRC, will create a web portal to access shared public and private soil datasets.... Continue reading...