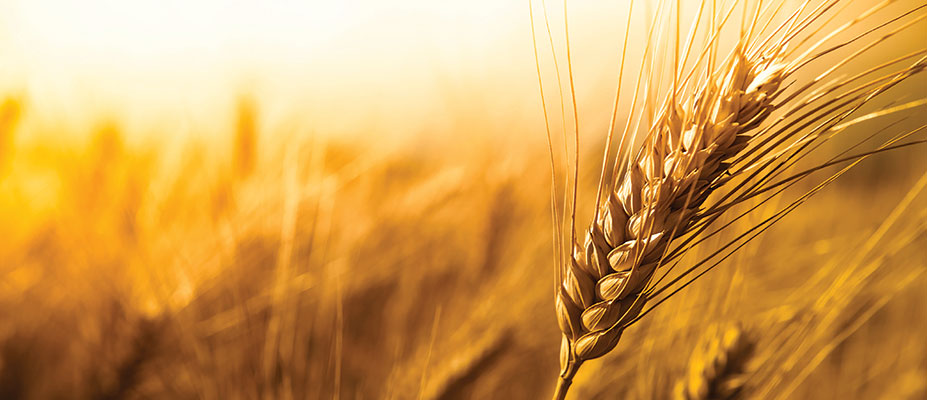 Online Final Reports
Over a four-year period, CeRDI has developed a web-based digital repository of all Final Reports dating back to the early 1990s for the Grains Research and Development Corporation. This project has enabled GRDC to evaluate, convert and collate reports into a consistent and accessible format for easy access and comparison. Innovative knowledge management approaches are supporting greater access to research and greater uptake of research findings across the grains industry.

Background
Harvesting the knowledge of the past is a priority for the Grains Research and Development Corporation (GRDC).
As part of its collaborative research program with GRDC, which includes Online Farm Trials and Diagnostic Agronomy Projects, CeRDI is assisting GRDC to reap the benefits of its significant investment in research for the grains industry.
A Final Report is required at the conclusion of a GRDC-supported investment to report overall findings of a project. With a repository of Final Reports dating back to the 1990s, the Grains Research and Development Corporation (GRDC) identified that the Final Reports needed to be available online and identified the need to be able to evaluate, convert and collate the Reports into a consistent and accessible format.
Outcomes
CeRDI has utilised a selection of content management products to create a Final Reports publishing system for GRDC. Starting from the present and working backward, this workflow system allows GRDC to evaluate and approve all research to date according to its currency of knowledge, privacy and intellectual property issues, or other possible restrictions.
The online Final Reports System (FRS) system is a web based system with different levels of access and provides GRDC with the checks and balances they require to populate their internal and external web sites.
The Online Final Reports Research project ensures growers and advisers have greater access to, and use of, the outputs of all historical and current research. This will be achieved through research, collaboration, collation and publication of historical and future final research reports and data.
We envision this system will enhance knowledge sharing to the benefit of farmers, with flow-on benefits to researchers and advisors

Tom McCue, Manager Extension and Grower Programs, GRDC.
Technical Features
The indexing of the entire contents of every page i.e. all report content is index, ensures the Final Reports System search function is efficient and effective, including relevance sorting and word-stemming. Enhancements include the ability to filter by region, limit search to specific fields (project number, title, institution, publish date and completion date) and order results by relevance.
Final reports may be accessed by:
Recently published;
Most popular; and
Map locations;
and may be browsed by GRDC theme and Agro-economic Zones.
A responsive web design has been applied to the Final Reports System public module to facilitate improved accessibility for mobile and tablet devices.
The design of the Final Reports System (FRS) reflects how the allocation, editing, sub-editing and review processes occur, ensuring that the amount of editing work that occurs outside of the FRS to ensure that the FRS was the single point of truth for Final Report information at all times. This has increased consistency, reduced confusion and subsequently improved report processing throughput.
Online Final Reports has been linked to Online Farm Trials to support improved communication of extension and research outcomes.
Other features include:
Access control - differing access levels within the FRS provide from read-only access to full editing and publishing rights;
Automation of publication notification/issues related Reports; Reports are automatically published to RSS feed for subscribers;
Analysis of user interactions; the FRS records when a user views specific final report content and search terms used;
To facilitate public feedback and social media discussion "ShareThis" has been built into the GRDC website template and is available for all Final Reports;
Project Summaries are recorded and maintained online;
Context-sensitive help and tool tips consistent with the user guide are embedded within the system;
The FRS editing system includes custom reports with export to MS Excel;
Multiple geospatial locations are assigned to a Final Report using a simplified mapping interface;
Notification processes and alerts allow GRDC managers to be notified via email when a report is submitted to GRDC for approval.
Future Directions
Recently an Application programming interface (API)

has been developed to allow other systems to more easily integrate with the Final Reports System. CeRDI will be working closely with other GRDC projects and initiatives to ensure that integration using technologies like the Final Reports API are utilised.
NEWS

CeRDI has recently been granted an extension to the Online Final Reports project in collaboration with the Grains Research and Development Corporation (GRDC). Continue reading...

---

Online Farm Trials (OFT; www.farmtrials.com.au) research led by CeRDI and supported by the Grains Research and Development Corporation (GRDC) has recently received additional funding which brings total research investment to around $2m over four years. Continue reading...