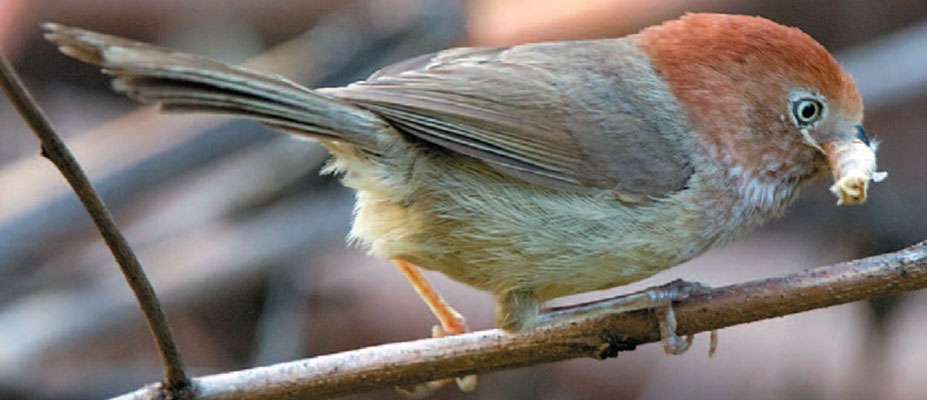 Wildlife Survey Open Data Collections
The project, funded by the Australian National Data Service (ANDS), provides open access to research data from two FedUni wildlife surveys: An avian study undertaken in the Boola Boola Forest area of Gippsland in south-eastern Australia; and a systematic study of birdlife in the Lower Jinsha Valley in western China.

Background
A collaborative data project undertaken by CeRDI and the FedUni Library has seen the launch of two new data sets for public access. The project, funded by the Australian National Data Service (ANDS), was designed to provide open access to FedUni research data that comprises important wildlife survey data.
This data collection of birdlife in the Boola Boola Forest area was undertaken as part of Narelle Weston's PhD study under the supervision of Associate Professor Wendy Wright (Faculty of Science and Technology, FedUni) and ecologist Richard Loyn (La Trobe University), and assessed differences in avian biodiversity across different forest age-classes, including mature stands (> 100 years), in a managed, mixed-species eucalypt forest located in Gippsland, south-eastern Australia.
The birdlife survey in part of the Lower Jinsha Valley, in Western China was undertaken to document the bird fauna of the area before it undergoes significant environmental transformation. The study area will be affected by the construction of a series of large hydropower dams along the Jinsha (Yangtze) River. This study was undertaken by Associate Professor Wendy Wright, Professor Tang Ya, (Sichuan University, China), Dr Steb Fisher ( FedUni) and Sid Francis (Sichuan Birding, Chengdu, China).
Outcomes
It is anticipated that the discoverability of these two datasets will raise the profile of the research undertaken and will enable increased citations of both the research data and outputs via Google harvesting of FedUni Research Online records. In addition, the datasets will be available for other researchers and organisations to review.
This project provided an opportunity to work with FedUni researchers from the Gippsland campus to raise knowledge of visualisation and spatial mapping technologies. The launch of the wildlife survey datasets followed the showcasing of ANDS projects in Canberra at a national celebration of the Open Data Projects on 19 June 2015.
NEWS

A collaborative data project at FedUni, funded by the Australian National Data Service, was recently launched enabling two new data sets to be available for public access.... Continue reading...