Bruce Simons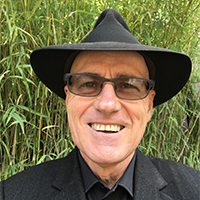 Research Associate
Since graduating from The Australian National University in 1980, Bruce has worked as a geophysicist in private industry, and the Northern Territory and Victorian geological surveys. While at the Geological Survey of Victoria and, since 2012, at CSIRO, Bruce has designed information management systems and been a part of international and national collaborative research projects into data exchange mechanisms and interoperability.
In addition to the resulting geology (GeoSciML) and groundwater (GroundWaterML) Open Geospatial Consortium data exchange standards, he has applied the methodologies to the mineral resources, soil, marine, gazetteer, water quality, native vegetation, and electricity and water utility domains. In addition to the challenges of harmonising and delivering different data structures (schematic interoperability) and different content (semantic interoperability) these standards help address, there is the additional challenge of seamlessly integrating the different schematic and semantic data management technologies.
Bruce joined CeRDI in 2017 with the aim to help ensure natural resource management data, information and knowledge is globally available to researchers, government agencies, municipalities and the public, while minimising the overheads to data providers.
Call: 03 5327 6596
Email: b.simons@federation.edu.au
ORCID ID: https://orcid.org/0000-0001-7519-5875