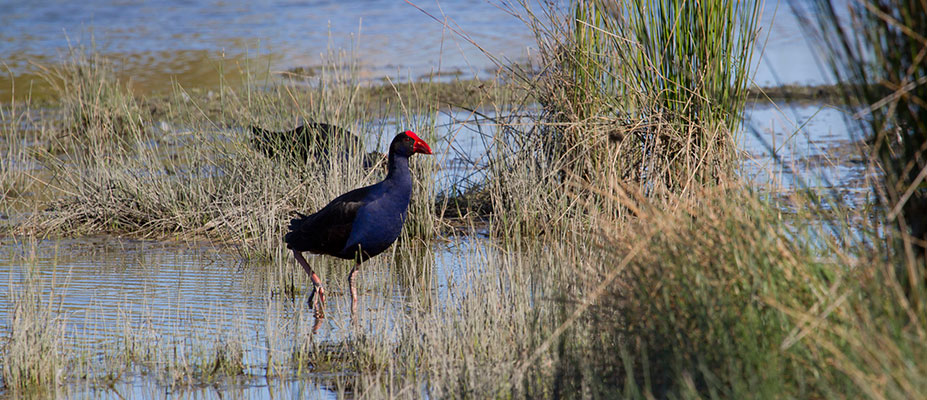 The Yarra Catchment Atlas
CeRDI, with Dr Birgita Hansen as project lead, has partnered with the Yarra Riverkeeper Association (https://yarrariver.org.au/

) to develop the Yarra Catchment Atlas

- an online spatial information portal intended to feature biodiversity, environmental and cultural information for the Yarra catchment.
Background
Public awareness of the biodiversity and cultural heritage of the Yarra River and Port Phillip Bay is poor due to a lack of access to the information collected by community groups and agencies. The Yarra Catchment Atlas aims to redress this by federating a range of relevant datasets into a publicly accessible interactive mapping portal.
Outcomes
The Yarra Catchment Atlas seeks to achieve two goals: first, to provide a tool to gain better insight into biological and ecological systems in the Yarra catchment and how they influence dynamics in Port Phillip Bay; and second, improve appreciation and understanding of the Yarra catchment and Port Phillip Bay.
These goals will be achieved through exposure of relevant data relating to program and project activities, the nature of data collection (spatial, temporal, and thematic), the relationship between different datasets (including data summaries and analyses), and ways the public can get involved. Additionally, the project will improve collaboration and partnership across the community by supporting existing community programs and showcasing the valuable data they collect.

Innovation
Over 40 community groups and organisations currently collect data and conduct regular activities within the Yarra catchment, but few of these groups present their data on open platforms and most of these data are inaccessible to the public. The Yarra Riverkeeper Association has received funding support from the Department of Environment, Land, Water and Planning through the Port Phillip Bay Fund, to collaborate with groups to collect, collate and present Yarra catchment data on the Yarra Catchment Atlas. These data sources are anticipated to include river flora, fauna, water quality parameters, litter composition and volume, the indigenous history of the Yarra River, the drainage system around the Yarra River among other themes.
Technical Features
The Yarra Catchment Atlas combines an interactive mapping portal that features community and agency data with tailored reporting aimed at presenting species snapshots from observation records in the catchment. This includes data summaries that help interpret Yarra catchment species data, e.g., native vegetation in sections of the Yarra River corridor having different land use types.
The Atlas also includes a contribution tool

for community to provide spatially explicit information about observations and activities relevant to the Yarra. Observations and photos contributed through this tool are verified by the Yarra Riverkeeper Association and are publicly viewable on the mapping portal.
Approach
The Yarra Riverkeeper Association is using its connections with community groups to discover data that could contribute to body of knowledge about the Yarra River catchment. They are working with data custodians and volunteer groups to determine what data exists and what community group data needs are. A workshop was held during 2019 with community groups like Friends of groups to talk through ways to better capture and showcase their data.
Future Directions
The Yarra Catchment Atlas will also link to, and exchange spatial information with the Port Phillip Litter Monitoring Project LitterWatch, which is another project developed by CeRDI.
NEWS

The Yarra Catchment Atlas is a spatial information portal featuring biodiversity, environmental and cultural information for the Yarra Catchment.... Continue reading...

---

CeRDI, with Dr Birgita Hansen as project lead, has partnered with the Yarra Riverkeeper Association.... Continue reading...