CeRDI Solutions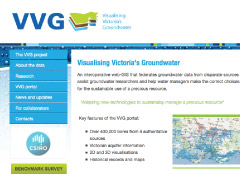 Geographical information systems (GIS) can inform 'big picture' understanding and enhance regional decision making processes, create greater efficiencies in communication, increase the quality of information and support policy formulation and evaluation. The breadth and diversity of CeRDI's work in web based GIS technology and spatial mapping is gaining national and international recognition. This is showcased by two major projects currently underway in the Centre. Find out more...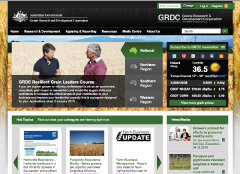 Once we understand your organisation, CeRDI can use its innovative toolset to develop a customised web-based solution which will enable you to better utilise and share your organisational knowledge. It may also improve information flows and allow such things as better records management, increased information sharing and process efficiencies, benefiting your organisation and the wider community within which you operate. Organisations which have already benefited from a CeRDI knowledge management system include farming groups, schools, libraries and local and federal governments. Find out more...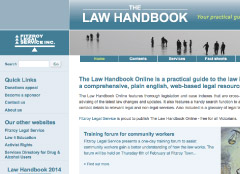 CeRDI has developed an application which revolutionises the traditional publishing process. The CeRDI Docbook Manager can be customised to meet the needs of any organisation that wishes to publish and maintain information resources. It supports individuals who collaborate on the publication of written resources (e.g. major reports, policies, books, reports, etc). The system automates many of the workflow, editing and review processes and supports publication in multiple formats including web (HTML/Searchable) and hard copy (PDF, Helpfile, Word, Syndication or CD ROM). The CeRDI Docbook Manager can support users from across the world as they collaborate on the same publication. Organisations which have already benefited from the CeRDI single source publishing system include local government, plain language legal publishers, state government departments and educational organisations. Find out more...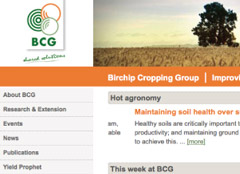 CeRDI is skilled at interfacing with partners and understanding what is required for new applications of technology. Many software programs are set in stone, whereas CeRDI products can be modified and tailored to suit each client's individual needs. Web-based solutions are developed for use in all situations, be it dial up or broadband. They are extremely user friendly and easy to operate, having been developed for all levels of IT knowledge. We can work with you to develop a basic website through to database solutions, supply chain management and complex intranets. Clients are also able to implement web based solutions in stages to progressively build up complex solutions, allowing the organisation to develop and grow along with their information and communication technologies. Find out more...
CeRDI has extensive experience in developing and delivering online services in a variety of community and organisational contexts. Our specialist tools support the delivery of local, state-wide and national web-based services in a variety of contexts including education, primary production, tourism, arts and cultural, export, industry, enterprise, regional development and community. CeRDI provides clients with access to a range of web-based products and services to facilitate the delivery of online information and services. Find out more...
CeRDI is one of Australia's leading portal developers. Through its extensive community development activities CeRDI has developed a framework for making portals which work. Portal development can provide an excellent vehicle for community, industry and organisation engagement and development. They provide a central location for a particular topic of interest, whether it be topical or geographical. Find out more...