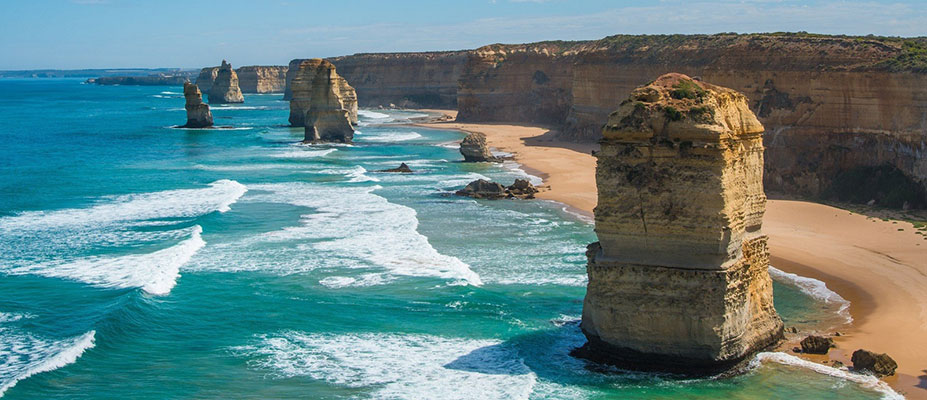 Information and Communications Technology Strategies
CeRDI in collaboration with Lateral Plains Pty Ltd have developed a number of Information and Communications Technology (ICT) strategies to assist local governments in Victoria to identify the potential for digital technologies to contribute to regional growth.
Over the last 10 years, CeRDI has successfully conducted and established a strong reputation for preparing digital strategies. The Centre has been commissioned by various local governments to conduct digital strategies with the intent of enabling access to, and the utilisation of digital technologies to strengthen regional growth.
CeRDI-led digital strategies have assisted in informing the latest ICT and technology uptake and practice contributing to improved opportunities for business and the community. CeRDI researchers have employed a wide range of methodologies to facilitate region-specific, digital strategies. These include extensive literature reviews, industry, business and community consultations, case studies, regional mapping, and data analysis with insights supporting the development of regional strategies and associated recommendations. Adopting a range of community engagement tools facilitates wide consultation and feedback. Activities such as public consultations, on-line surveys, case studies, and targeted interviews (using a range of media technologies to achieve this) have been successfully used by CeRDI researchers, to this end. This approach ensures the relevance and ownership of each digital strategy prepared.
The aim of the research was to determine regional business uptake of digital solutions that enhance productivity and profit, the level of digital maturity in businesses and exemplar businesses that are contributing, or have the potential to contribute, to the growth of the region's economy.
Surveys and interviews with key stakeholders were conducted to ascertain levels of digital uptake and to talk with businesses that had already established strong digital initiatives.
The Great South Coast Digital Strategy provides an overview of the economic and digital technology context for each local government in the Great South Coast region, supported by insights from key business stakeholders. The report highlights many business and technology innovations that are evident across the region and showcases the successful uptake of new technology within traditional industry sectors, such as agriculture and tourism. The strategy also reports on the key issues and challenges for the region and includes recommendations for building stronger linkages between regional goals and local, state and federal government policies.
This strategy extends previous research undertaken by CeRDI and Lateral Plains in 2011 for the Great South Coast Communication Strategy, which was undertaken to support the National Broadband Network roll-out in the region.
The Great South Coast Digital Strategy report provided the impetus for an implementation strategy workshop/round table in Warrnambool in mid-July 2016. Both Associate Professor Helen Thompson and George Fong presented the findings to delegates at the forum.
RESEARCH OUTPUT

The Great South Coast Digital Strategy (2015)

Thompson, H., Corbett, J. and Fong, G. (2016) Great South Coast Digital Strategy: Final report. Centre for eResearch and Digital Innovation, Federation University (Ballarat). 54p

Great South Coast Regional Communication Strategy: Getting connected to the NBN (2011)

Stakeholders: Corangamite Shire Council, Glenelg Shire Council, Moyne Shire Council, Southern Grampians Shire Council and Warrnambool City Council

Research outputs:

Great South Coast Regional Communication Strategy report

Yarra Ranges to assess opportunities for economic and community growth through the broadband (2011)

Stakeholders: Yarra Ranges Shire Council
Research outputs:
Yarra Ranges Opportunity Assessment for Economic and Community Growth through the Broadband Economy report
Broadband economy survey results report
Mapped survey results

Wimmera Southern Mallee ICT Study (2011)

Stakeholders: Buloke Shire Council, Hindmarsh Shire Council, Horsham Rural City Council, West Wimmera Shire Council, Yarriambiack Shire Council and Regional Development Australia Grampians
Research outputs:
Wimmera Southern Mallee ICT Study report
Wimmera Southern Mallee ICT Study survey results report
Mapped survey results

Central Highlands ICT Study (2010)

Stakeholders: Ararat Rural City, Central Goldfields Shire Council, City of Ballarat, Golden Plains Shire Council, Hepburn Shire Council, Moorabool Shire Council, Northern Grampians Shire Council, Pyrenees Shire Council and Regional Development Australia Grampians
Research outputs:
Central Highlands ICT Study report
Central Highlands ICT Study survey results report
Mapped survey results

Moorabool Community Broadband and Telecommunications Strategy (2010)

Stakeholders: Moorabool Shire Council and Multimedia Victoria
Research outputs:
Moorabool Community Broadband and Telecommunications Strategy report
Mapped survey results

Ballarat ICT 2030: A strategy and plan for the future (2007)

Stakeholders: Ballarat ICT Ltd, City of Ballarat, Multimedia Victoria and Regional Development Victoria
Research outputs:
Ballarat ICT 2030: A Strategy and Plan for the Future report
PARTNERS